Welcome to the official Fremington Parish Council website
Please note that following Government restrictions, the Fremington Parish Council Offices are not currently open to the public. We will still be available via phone or email during our normal working hours: Monday - Friday, 9am - 1pm.
___________________________________________________________
JOB VACANCY
Executive Officer & Responsible Financial Officer (Maternity Cover)
NJC SCP 42 - 46 (Pro-Rata for part-time hours) dependant on experience and qualifications.
Up to 37 hours per week-Fixed term from July 2021.
Fremington Parish Council is seeking a self-motivated person with experience in Local Government to join a dedicated team to cover maternity leave.
The ideal candidate will be an excellent communicator, demonstrate strong governance and administration skills, financial management would be a bonus but not essential, combined with the ability to be flexible, as attendance at evening meetings is necessary (remote attendance can be arranged).
Hours and salary to be negotiated and are dependant on experience and qualifications.
To apply or for further information please submit your CV to:
Mrs Victoria Woodhouse, Executive Officer
Fremington Parish Council
The Beechfield Centre
Beechfield Road
Fremington
EX31 3DD
01271 321063
or by email: executiveofficer@fremingtonparishcouncil.gov.uk
Closing date 5pm on Wednesday 30th June 2021.
__________________________________________________
Gigabit Broadband Voucher Scheme Survey
During this past year have you stayed connected with your friends and family via the internet through messaging and video call?
Does you signal drop out and disconnect? If you do not have internet, would you like it?
If so, we would like to hear from you by clicking on the link below and completing the survey.
(Please feel free to complete this survey on behalf of friends and family who do not have internet)
https://www.surveymonkey.co.uk/r/DXBQRKX
__________________________________________________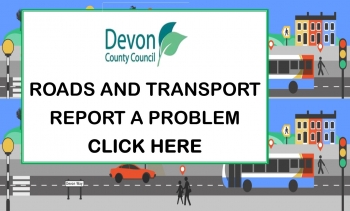 The Parish of Fremington is situated in North Devon. It has four distinct areas of population, the older villages of Yelland, Fremington and Bickington and the newer development of Roundswell. The area of Woodville is also within the Parish.
The parish covers some 2526 hectares along the south side of the estuary of the river Taw. About 15% of the parish is densely populated, the remainder being open countryside, with a few tiny hamlets, and woodland. There are two Local Nature Reserves within the parish, which complement the RSPB reserve at Isley Marsh and the Gaia Trust's nature reserve at Home Farm Marsh. There is a network of well maintained footpaths and the Tarka Trail runs through the parish. An interesting leaflet is available from the Parish Office detailing a number of walks.
There are a good range of shops and facilities within the whole parish, from small local shops to a retail park. The Parish Council runs 8 play areas. Following an award from the Football Foundation new football pitches and changing rooms have been provided at Roundswell (Tews Lane).
The Parish Council is also responsible for Fremington cemetery, an environmental area (Griggs Field) and Fremington Village Green and an open space at Maple Grove Roundswell. In the late 1990s the Parish Council redeveloped Fremington Quay, which now has a heritage/visitor centre and cafe. The Parish Council runs two allotment sites, one at Muddlebridge and one at Babbages.The Parish Council also has a cemetery, located on the outskirts of Fremington.



National Award Scheme
Fremington Parish Council continues to build on success receiving a further award in National Award Scheme (pdf)