COVID-19 Update
The Beechfield Centre is a brand new Community Centre in the heart of Fremington Parish, officially opened on Friday, 13th September 2019.
The Beechfield Centre is the home of Fremington Parish Council, but there is a community hall and changing rooms available for hire. The Community Hall is a bright and airy space with tables and chairs to sit up to 50 people. A modern kitchen is within the main hall with crockery, cutlery and glasses for your use and there is free Wi-Fi.
A car park is onsite, but parking cannot be guaranteed.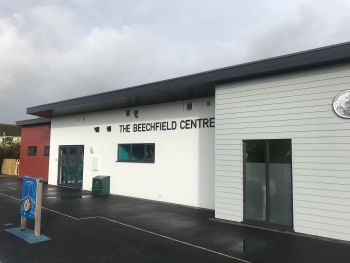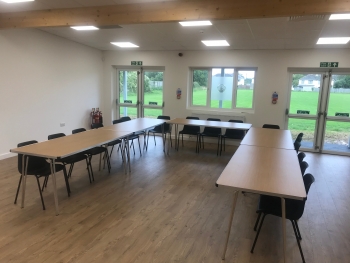 Hire Charges 2019/20
The Main Hall and Changing Rooms are charged at £10.00 each per hour, or £8.00 each per hour if it is a service to the community (non-commercial only)
A £10.00 refundable deposit is payable for the key/fob.
A £50.00 refundable deposit is payable for parties, discos and licensed events.
Booking Form (please contact office for form)
View and print the Booking Form (pdf)
The Beechfield Centre Manual (pdf)